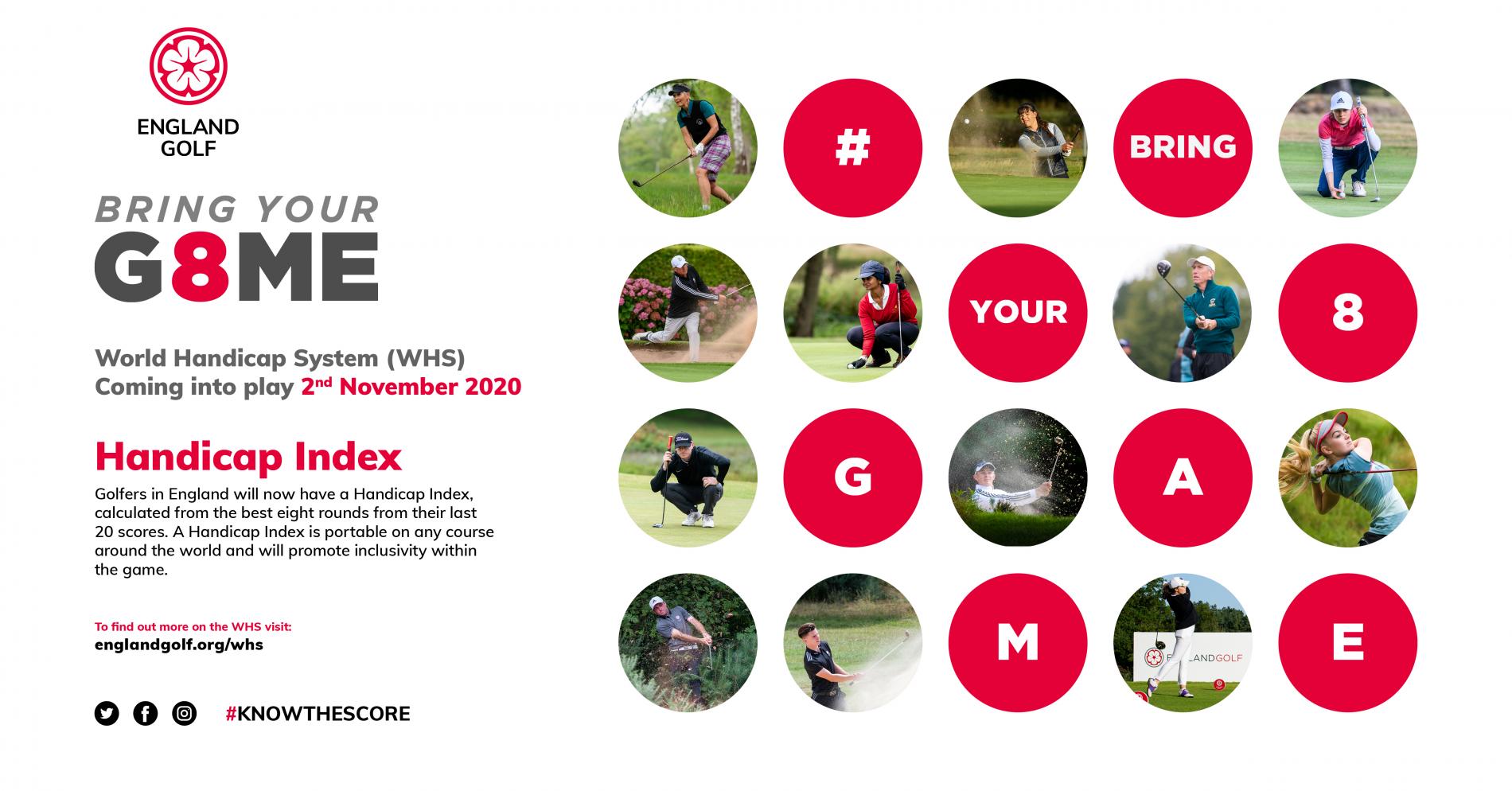 The new World Handicap System goes live on 2nd November 2020.
Designed to attract more players to the game, it will make handicapping easier to understand and give all golfers a Handicap Index that is transferrable from club to club. Developed by The R&A and USGA in collaboration with existing handicap authorities, the benefit of the WHS over the current system is it combines the Rules of Handicapping and the Course Rating System.
This helpful infographic from England Golf helps to illustrate how the new system will make transferrable play much easier for all. 
To acquire a handicap index for the first time, new players will now only need to submit results for 54 holes to the Handicapping Comittee, making the new WHS far less intimidating. Their initial Handicap Index will be the lowest of their three rounds minus two strokes and continue to be built until the 20 scores are achieved.
Regular players can work out their handicap via the WHS Software, which calculates the average of the eight best scores from their previous 20 rounds. A player's Handicap Index will update promptly overnight after the submission of an acceptable score, ready for the next time they play.
Every golf club is required to have a Handicap Committee. They play a vital role in maintaining the integrity of the WHS. Handicap Committee members should have a good working knowledge of the new WHS. The Handicap Committee role can be summarised as follows:
Record, maintain and update the Handicap Index of their members
Notify members of any changes to their Index
Ensure all acceptable scores are uploaded
Responsible for reviewing the Handicap Record
We will shortly be integrating a digital system that allows golfers to register their round before they play and return scores.