Ladies
Led by the Ladies' Captain and organiser, our ladies' section enjoy reserved tee times every Tuesday, with weekly competitions as well as organised matches against other clubs within the county. Always providing a friendly welcome, our popular ladies often meet for social and charity events throughout the year.
Many of our ladies also take part in our mixed competitions and support is always offered by the Carlyon Bay Golf Club. We welcome members of all abilities, with unlimited golf memberships and social memberships, you can view our current membership rates below.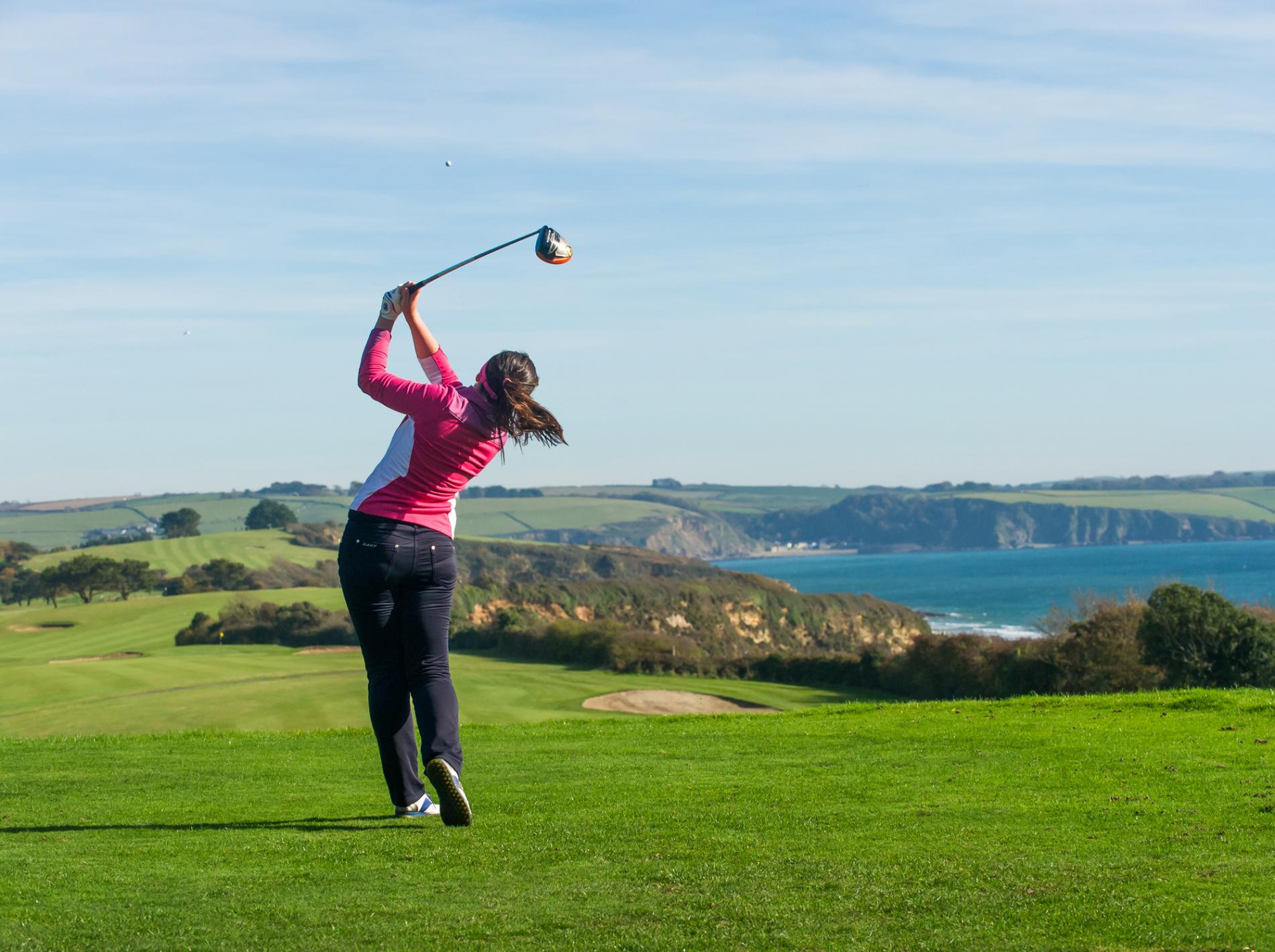 Ladies Membership Fees
Memberships are available for everyone, with unlimited golf memberships, social memberships or combined Golf & Spa Membership. 
| Membership Type | Price |
| --- | --- |
| 7 Day Lady | £750 |
| Country Lady | £555 |
Locker Fees
Lockers are available for members to rent allowing you to leave valuables and clothes securely
| Locker Type | Price |
| --- | --- |
| Large Locker | £100 |
| Valuable Locker | £35 |
| Large & Valuable Locker | £130 |
Women In Golf Charter
A commitment to a more inclusive culture within golf
We, the Carlyon Bay Golf Club call on everyone involved in golf to play their part in developing a culture that values women's involvement in every aspect of the sport, from participating to pursuing a career.
Our aim is to increase the number of women and girls playing and working in golf.
To achieve this goal and to enable women to flourish throughout golf, we recognise the need for a fundamental shift in culture. There is a clear ethical need for change and the potential economic benefits of growing the sport through more women and girls playing are substantial.
The R&A commits to playing a leading role in this process and to working with affiliates, partners and the wider golf industry towards achieving this goal.
In signing this Charter, we Carlyon Bay Golf Club commit to making tangible efforts to develop a welcoming and inspiring environment for women. We will do more to attract women into golf, to remain, and to have rewarding careers.