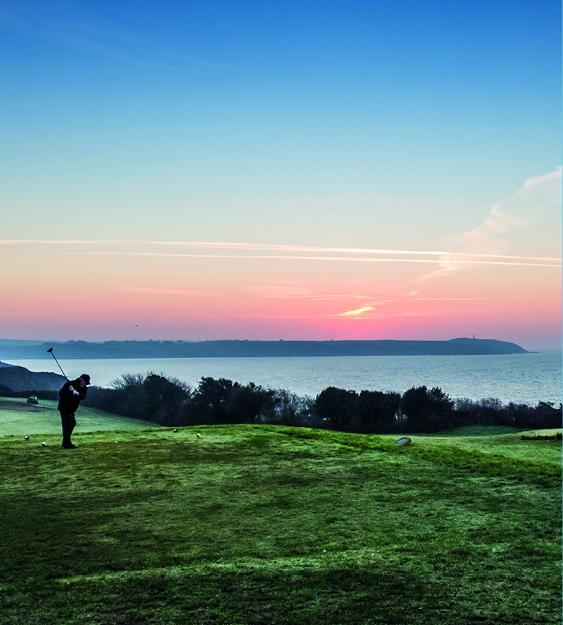 We are delighted to announce that following a grant from England Golf, we have been able to invest in new technology and this will enable us to communicate more effectively going forwards. Part of the upgrade is access to the Club V1 Members App and we have provided instructions below on how to download it. If you don't have a mobile phone, the website link which allows you to do exactly the same is https://carlyonbay.hub.clubv1.com/
By downloading the app you will have access to the following information:
·Enter your scores as you play on the current competition
See the live competitions leaderboard
Make and view upcoming bookings
View the most recent competition results
View important Club Documents
Course status update
Latest Carlyon Bay Golf news
Subscription balance and renewal information
The Club Diary and upcoming competitions as well as social and other important dates
A members list – please let us know if you do not want other members to see your name
The ability to edit and update your own personal details and privacy settings
We have also introduced two new PSI units where you will be able to register for competitions and also enter your own scores if you do not have the app, this will make things easier for our organisers and for you. You are also able to book your tee times through the PSI units as well as view the upcoming tee sheet.
The initial feedback we have had from those members who have used it has been excellent and we do strongly recommend if you can to download and make use of the app. As we move forwards we will be using both the app and email to keep you all updated as we move forwards.
To download and install the app
To download the app please visit the App Store or Play Store and search for ClubV1 Members Hub.
Download the app by visiting the App Store or Play Store and search for Club V1 Members Hub
You will need to register first before you can use the app
The app will direct you through the HowDidIDo Passport registration process. If you are already using HDID please log in using your existing credentials.
If not, then in order to verify that you are a registered member of Carlyon Bay Golf Club you will be prompted to verify your membership.
You may need some or all of the following information:
Registered Email Address (this needs to match the one held at the club)
Registered Address
Should you have any issues, please do contact one of the golf club team and they will help to get it installed.
We look forward to keeping you up to date with how things are progressing.
Kind regards,
Matthew Brend